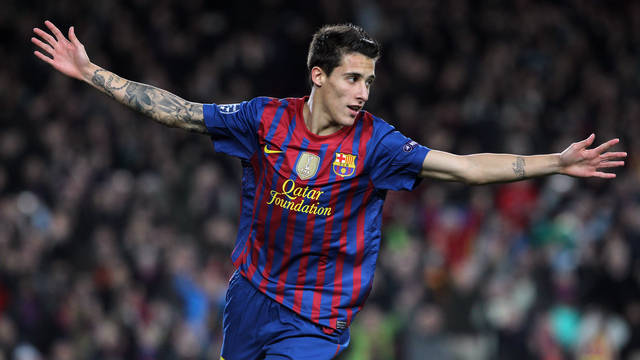 The full-back is confident his side will adapt quickly to Gerardo Martino tactics, while Cristian Tello claims he is motivated by the extra competition
Barcelona defender Martin Montoya feels the club is in good shape after hammering Valerenga 7-0 on Saturday
.
The Spanish champion was beaten 2-0 by Bayern Munich in a preseason friendly on Wednesday, but they bounced back to resoundingly beat the Norwegian outfit in Oslo with new coach Gerardo Martino in charge.
And right back Montoya believes that
the club are making good progress as they prepare to defend their Liga crown.
"It feels very good [to win]," he told the club's official website. "The match against Bayern was a bit more complicated because they've been training longer than we have, but our evaluations of the matches have been very positive.
"He's [Martino] given us a really good first impression. I'm sure we'll all adapt well."
Cristian Tello was among the goalscorers in the drubbing and the 21-year-old is confident he will challenge for a starting place at Camp Nou this term, despite the arrival of Brazilian superstar Neymar.
"I am aware that there will be a lot of competition, but I trust my ability," Tello commented. "It motivates me."