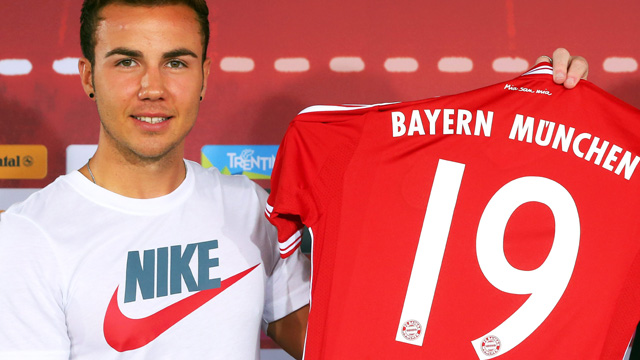 The attacking midfielder accepts the BVB faithful's anger over his transfer, but has urged the supporters to also look at it from his point of view
Mario Gotze has admitted that he understands the anger of Borussia Dortmund fans following his €37 million summer move to Bayern Munich.

The Germany international's decision to leave BVB for one of their biggest rivals caused uproar among Dortmund supporters, yet the 21-year-old feels people should also look at it from his perspective.

"I can definitely understand their frustration. I played for Dortmund for quite a while and then joined Bayern. A lot of fans simply don't like that. I can understand their feelings," the attacking midfielder told ZDF.

"One should also look at it from my side, though. I want to keep on developing as a player. People should look at it from that angle, too. It was a combination of things that convinced me to join Bayern. There were a lot of reasons for me. The coach, the club and I wanted to try something new."

Gotze made his Bayern debut in the 4-1 friendly win over Gyor on Sunday, netting twice during his 30 minutes on the pitch.