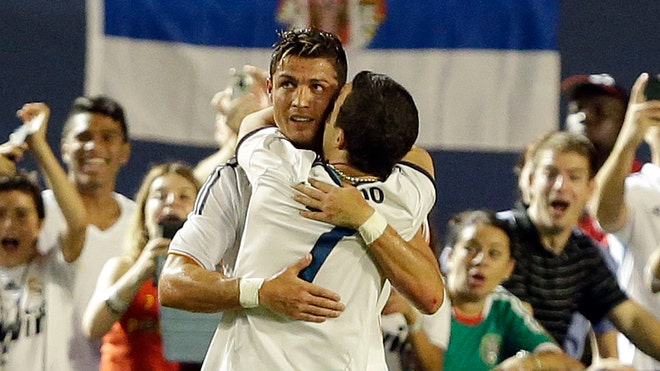 The 19-year-old insists he would do the same thing again, despite being imprisoned after embracing his Portuguese idol during a recent friendly
The fan who was jailed for invading the pitch during the International Champions Cup match between Real Madrid and Chelsea to hug Cristiano Ronaldo last week has stressed that he has no regrets over his actions.

Ronald Gjoka, 19, ran onto the pitch in the 67th minute to embrace his idol, only to be arrested by local police and taken to jail for trespassing and disorderly conduct.

Gjoka spent the night in prison before he was allowed to leave the day after, yet he has stressed that the moment was worth the punishment.

"Honestly, first thing was
look straight, find Cristiano and don't look back. Just go," Gjoka told Local10.

"I decided to add a little knee slide on it just for a little celebration. I think Ronaldo always does that celebration so I thought that he would find it funny, and he did, he gave it a little laugh.

"But after that, I gave him a big hug, told him you're one of my biggest idols, always followed you and I said, 'Please, Ronaldo, don't let the cops take me,' and that's when Ronaldo gave me a very big hug.

"I got the opportunity to talk to Ronaldo. It was a unique opportunity and I had to take it. It was worth the detention."

The Portugal international netted twice to help Madrid to a 3-1 win over Chelsea in last week's encounter.