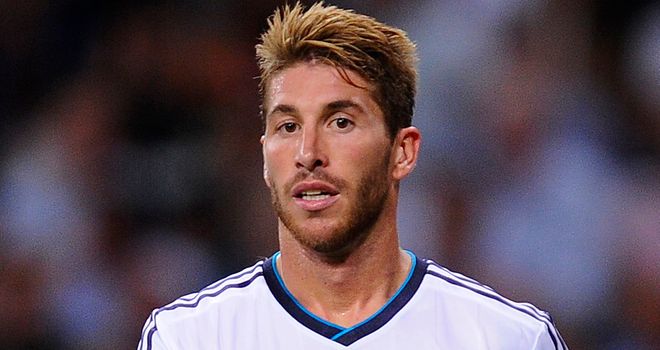 The Spain defender urges Los Blancos to look to the future under Carlo Ancelotti, adding that the players are already noticing a difference in approach at the club.
Sergio Ramos has called upon Real Madrid not to dwell on Jose Mourinho's controversy-laden spell at the Santiago Bernabeu and instead focus solely on helping new boss Carlo Ancelotti restore the club's image.

Los Blancos endured a turbulent final season under Mourinho, characterized by an absence of trophies and strained relations between the coach and his players.

However, speaking to journalists after his side's 2-1 win over Everton in the semifinals of the Guinness International Champions Cup, Ramos stressed that the Liga giant now has a glorious chance to make a fresh start under their new boss.

"We have to forget the Mou stage and focus on what we want to instill with Ancelotti," Ramos told reporters, saying that the Italian had brought "a different philosophy" to the team, with an emphasis on closer interchange of passing. "We have great players with great quality and we must adapt to the system. We have players that make a difference, spilling forward easily. A great squad.

"It's always good to bring players [on tour] who know the club and know what it means to wear this crest. Whoever does not know becomes a quick learner. You have to know how to take your opportunities because the train passes almost instantly here."

Cristiano Ronaldo and Mesut Ozil both scored as Real Madrid overcame Everton 2-1 on Saturday for the right to play for the inaugural ICC championship against either AC Milan or Mourinho's current side, Chelsea, but it was the presence of Iker Casillas that especially pleased Ramos, given the captain had been ostracized during the final six month's of Mourinho's tenure.

"It was very good, for me it to see him behind us in defense," Ramos said. "To us remains the best goalkeeper in the world and, in that sense, has our confidence. There are players who are pushing hard and Diego Lopez has to take credit for last season."