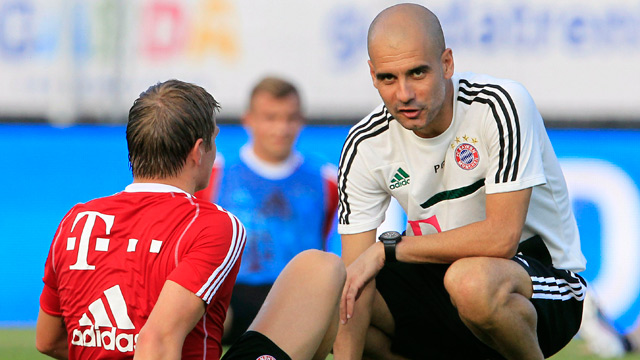 The 42-year-old is happy to have his first Bundesliga win under his belt, but knows there is work to be done moving forward
Pep Guardiola is pleased with Bayern Munich's 3-1 win over Borussia Monchengladbach and hopes it will inspire confidence in the new Bundesliga season.

The opening day win comes nearly two weeks after the Bavariand suffered a 4-2 defeat at the hands of Borussia Dortmund in the DFL-Supercup, despite enjoying a dominant preseason in the rest of their matches.

The Spaniard believes they have some work to do before they can get back into their groove but predicted that improved performances will come with competitive game time.

"We knew it would be a tough match," he told reporters. "It's always hard work against Monchengladbach. "We had no control over the match in the first 15 minutes of the second half.

"We're satisfied with this first victory, but we need a couple more wins to build up our confidence."

The Bavarians next face a trip to Eintracht Frankfurt on Aug. 17, looking to build on the opening day victory at the Allianz Arena.