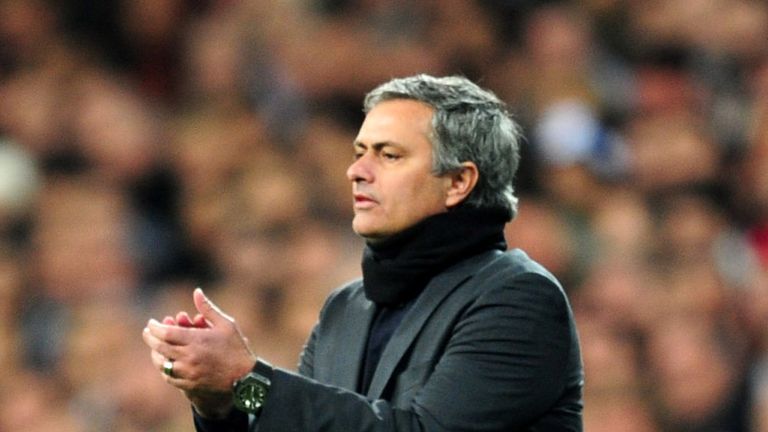 The Blues manager hopes to bring stability back to the club and is planning on staying at Stamford Bridge for the long term after returning for a second spell at the helm
Chelsea manager Jose Mourinho has vowed that he will quit the club if he fails to bring trophies to Stamford Bridge.

The Portuguese won the Premier League twice in his first stint as Blues boss and has now returned to west London for a second spell.

However, he has now promised that he will stand aside if he suffers a repeat of the trophyless season he endured at Real Madrid last term.

"Of course, it is about winning trophies. My DNA didn't
change, my nature didn't change," he told reporters. "I am not the kind of person to be at the same club for three or four years without winning a trophy.
"In this case, I don't need the club to say 'we are not happy with you, goodbye'. I will be the first one to say 'I gave everything I could but I didn't succeed, so let's both go and try a different thing'."

The Blues kick off their Premier League season on Sunday against Hull City and Mourinho is hopeful of the match marking the beginning a long-term stay at Stamford Bridge.

"My feeling is the trophies will arrive naturally without obsession, they will arrive naturally, based on the stability because there is big empathy between the different sectors at this club," he added.

"Chelsea need some stability. In this moment, the club is ready for that and I am ready for that.

"When I came the first time, I still had the passion of going around and trying to win other championships and trying to make myself better by going to other football countries but now, I don't see myself in Spain coaching another club and I don't see myself coaching another club in Italy other than Inter.

"I don't see myself in other leagues because I have a connection with Chelsea. I have quite a long contract here and I hope at the end of it we both want to keep together."