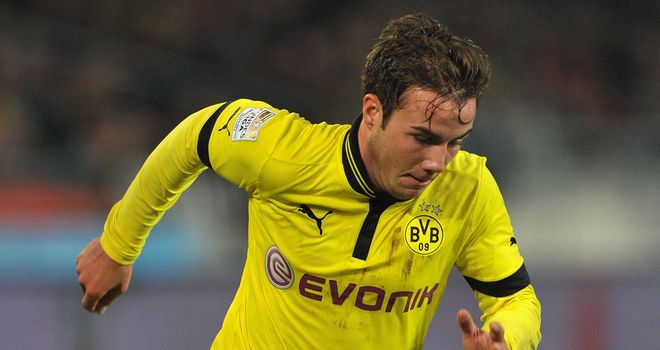 The Bundesliga giant has opted to call off the midfielder's official goodbye in an attempt to avoid aggravating supporters ahead of the Super Cup clash with Bayern Munich.
Borussia Dortmund has decided to cancel the scheduled farewell ceremony for Mario Gotze ahead of this weekend's German Super Cup match against Bayern Munich, in order to prevent any supporter protests.

The Germany international angered BVB fans when announcing his decision to leave Dortmund for Bayern in a deal worth 37 million euros earlier this year, but Dortmund was nonetheless keen to give the 21-year-old an official goodbye and thank him for his contribution to the club's recent successes.

The club has now opted against the initial plan to bid Gotze farewell on Saturday after talks with the attacking midfielder's agent Volker Struth, in an effort to placate fans who remain bitter over his switch to the Allianz Arena.

Gotze has been receiving abuse via social media ever since announcing his transfer to Bayern, and it has therefore been decided that he will remain in Munich this weekend to work on his recovery from injury rather than travel to Dortmund for the match at Signal Iduna Park.

The creative midfielder has been sidelined with a muscular problem ever since the second leg of Dortmund's Champions League semifinal against Real Madrid, but he is expected to resume squad training in the next 10 days.